Features Of The ALINE-SET
Reusable
Quick & Easy Removal
Light-Weight
Durable
ALINE-SETs are manufactured to exact specifications using state-of-the-art impact resistant polycarbonate resin.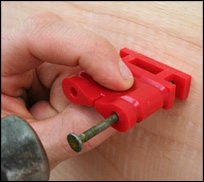 Holds with just one nail.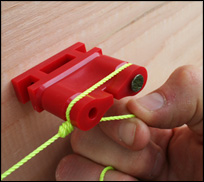 Multiple offsets for different applications. The standard position offers line offsets of 3/4″ and
1 1/2″ while offsets of 1/4″ and 1″ are available in the inverted position.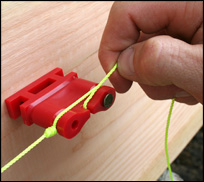 Notch to aid in setting a tight line.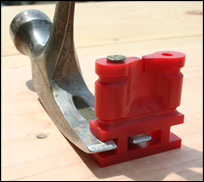 Easy to remove with the claw of your hammer.